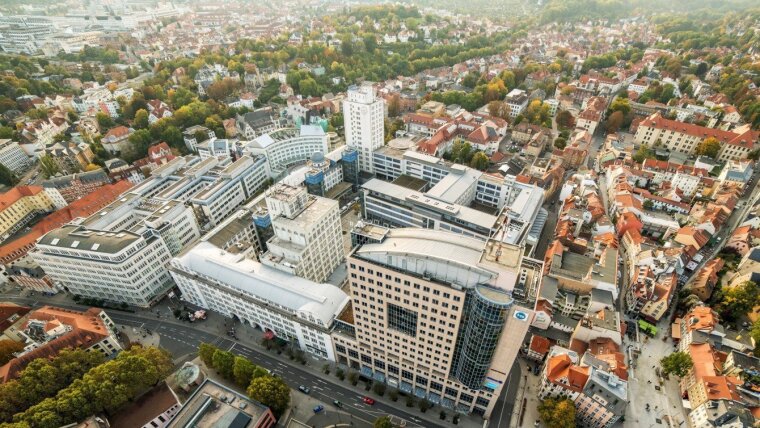 I will receive my diploma (or other documents) after the application deadline. Can I apply?

Yes. You apply with the documents which are available, and you submit the missing documents later, as soon as possible, even after the deadline. The submitted material, however, should be sufficient for the admission commission to make a decision. In case of a positive decision you will receive a conditional admission. The condition is that you have to submit the missing documents.

Can I send you my documents for a pre-check whether I am eligible for the master program?

We have no time capacities to pre-check documents of potential applicants! Moreover, the result of such a pre-check wouldn't be binding for the admission commission. With the information given on this website you are able to check by yourself whether or not it is likely that your application will be successful.
I have a degree in XYZ. Am I eligible to apply for the master program?

For a successful application the exact label of your previous degree is less important although it should be somehow related to economics or business. It is more important that you have a sound pre-education in mathematics, statistics, and economics as described in the application requirements.

In case that you hold already a master degree in economics or a related field, we usually do not consider your master level courses as relevant pre-education to fulfill the requirements. It is anyway not reasonable to achieve the same master degree twice, and the admission criteria are explicitly related to the Bachelor education. Exceptions might be possible.

In the application requirements it is mentioned that I need a total grade of 2,5 or better. How can I translate my national grade into the German grade system?

The translation of grades will be done by the Master Service Center, please don't do this by your own.

Do I need a GRE or GMAT test?

Can I get an exemption from the English certificate (TOEFL, IELTS)?

It is mandatory to show an internationally accepted English proficiency certificate on the Level B2 of the Common European Framework of Reference for Languages. Native speakers of English speaking countries, viz. from Australia, New Zealand, United Kingdom, Ireland, Canada and the United States are exempted from an English proficiency proof.

If your university approves that your Bachelor study program has been completely studied in English language (medium of instruction) then you are also exempted from these certificates.

In the application requirements it is mentioned that I need certain ECTS in mathematics, statistics, and economics. What does ECTS mean?

The European Credit Transfer and Accumulation System (ECTS) is explained here. Approximately you can calculate that a course with a workload of 90 hours (30 contact hours in the classroom + 60 hours self-study) with a successful examination gives 3 ECTS. If you apply, we will translate your credits into the ECTS system. Don't do this by your own!

We do not accept if foreign universities or foreign authorities try to prescribe how we have to translate local credits into ECTS.

I have XYZ years of work experience. Does this enhance the chances of acceptance?

No. It is a research-oriented program in economics, not a MBA. Therefore job experience will not enhance the chances of acceptance. Contrary, the longer the pre-education in mathematics, statistics, and economics is ago, the more problems a candidate will have.

Do reference/recommendation letters enhance my chances of acceptance?

I am currently in a master program and want to change to M.Sc. Economics at the FSU. What should I do?

Get in contact with the program coordinator. The fact that you are already in a master program does not mean that you could be exempted from the admission requirements. Your Bachelor degree must qualify you for an admission. If this is the case, the program coordinator can check which courses of your current master program could be transferred = credited for our curriculum. Depending on the result you will then apply "for a higher term" (e.g. the 2nd term).

Are there quotas for international students / students from country XYZ?
Do I have to pay study fees?

There is no tuition for regular courses. Each student pays semester contributions for financial support of the Student Social Services (approx. 220 Euro per semester). These services include e.g. public transportation.

What are the cost of living in Jena?

The living expenditures are about 700-800 Euro per month, inclduing semester contributions (see above). Since the faculty does not have any scholarships, and the number of student jobs is very limited, you should care in advance about the financial funding of your study. Note that job opportunities outside the university are also limited, and in many cases German proficiency is needed.

I need financial support. Are there scholarships I can apply for?

Does the university provide accommodation? What can I do?