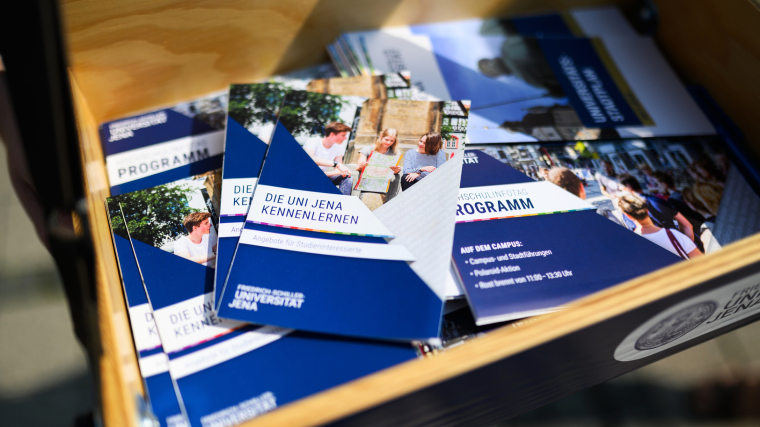 Office of Student Affairs
Advice and information concerning study organisation, curriculum, and examination modalities
Informationen zum Studium
Office of Student Affairs / Internship Office
Room 4.97
Carl-Zeiß-Straße 3
07743 Jena
Opening hours:
Monday - Friday 08:30a.m. - 11:30a.m.
Postal address:
Friedrich Schiller University Jena
Faculty of Economics and Business Administration
Office of Student Affairs
Carl-Zeiß-Straße 3
07743 Jena
Information
Please note that PD Dr. Markus Pasche (room 4.162) is the academic advisor for students enrolled in the M.Sc. Economics program.
Zeidler, Katja, Dr

Currently at maternity leave

Office of Student Affairs