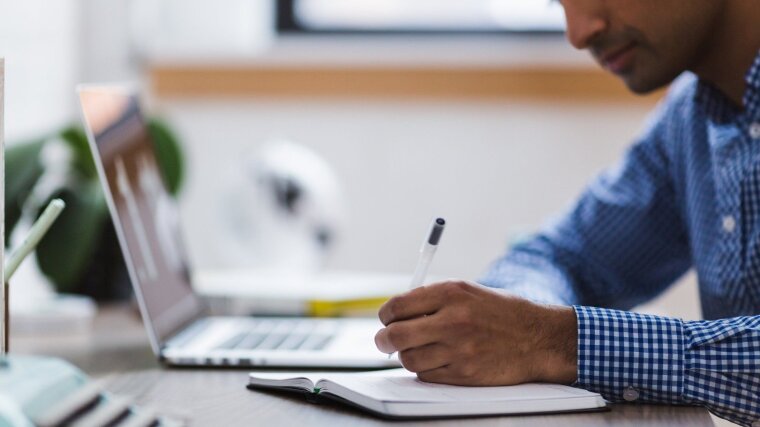 Job advertisement
at the Chair of microeconomics (Prof. Cantner)
Published: | By: Kristina von Rhein
Friedrich Schiller University is a traditional university with a strong research profile rooted in the heart of Germany. As a university covering all disciplines, it offers a wide range of subjects. Its research is focused on the areas Light—Life—Liberty. It is closely networked with non-research institutions, research companies and renowned cultural institutions. With around 18,000 students and more than 8,600 employees, the university plays a major role in shaping Jena's character as a cosmopolitan and future-oriented city.
The Department of Economics and Business Administration has one or two vacancies, depending on qualifications, for the position of
Research Associate at the Chair of Microeconomics
as of 01.10.2021, full time or part time (50%).
The Chair of Microeconomics covers the areas of microeconomics in teaching in the Bachelor and Master programs and also offers a comprehensive teaching program on the economics of innovation. From a research perspective, the economics of innovation is the focus of interest. We address problems in areas such as innovative start-ups and related eco-systems, knowledge transfer, innovation networks and clusters, and industry dynamics and evolution, but also methodological challenges such as those of measuring radical technological change and non-R&D-based innovation activity.
Your responsibilities:
Support in and (independent) execution of courses and examination control
Participation in the program of the graduate college "The Economics of Innovative Change
Support in project-related and other chair related work
Work on an own scientific qualification project, e.g. habilitation or doctoral thesis
Your profile
Successful doctorate or completed scientific university studies in economics, business administration or business mathematics
Interest in innovation economics and research and innovation policy issues
Good to very good English and German skills
Good to very good IT skills
We offer:
Remuneration based on the provisions of the Collective Agreement for the Public Sector of the Federal States (TV-L) at salary scale 13 — depending on the candidate's personal qualifications—, including a special annual payment in accordance with the collective agreement.
Integration and promotion in the international research team of the chair; cooperation in national and international network structures with renowned universities and research institutions
Direct participation in the graduate program "The Economics of Innovative Change" as well as in the doctoral program GSBC of the Schumpeter Center
The advertised position(s) is (are) limited (initially) for 2 years (PostDocs) or 3 years (PhD students), extension is possible. This is one full-time position at 100% for PostDocs (40 hours per week) or two part-time positions (20 hours per week) at 50% for PhD students. Candidates with severe disabilities will be given preference in the case of equal qualifications and suitability.
Are you eager to work for us? Then submit your detailed written application, preferably by email (one PDF file), stating the vacancy ID 289/2021 by 25.08.2021 to:
Friedrich Schiller University Jena
Department of Economics and Business Administration
Chair of Microeconomics
Carl-Zeiss-Strasse 3
07743 Jena, Germany
or by email. Since all application documents will be duly destroyed after the recruitment process, we ask you to submit only copies of your documents.
For further information for applicants, please also refer to www4.uni-jena.de/stellenmarkt_hinweis.html (in German). Please also note the information on the collection of personal data at www4.uni-jena.de/en/jobs_information_collecting_personal_data.html.