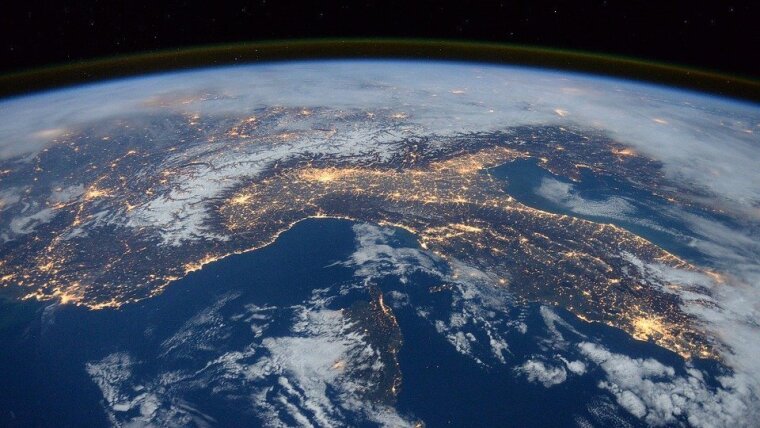 General information about studying abroad
Partner universities, Application
On this page general information about study abroad can be found. If you have further questions, we are happy to help you personally!
General information about studying abroad

There are many things speaking for a study abroad period, e.g. improving your language skills, gaining experience in a  different cultural and social environment, socializing and making yourself interesting for your future employer.

What does the DIO offer to you?

a successful, structrued study abroad program (almost 200 study placed at more than 50 partner universities)
individual consulting (finding a suitable study place abroad, taking care of most administrative issues, advice regarding course recognition issues)
a simplified application and admission procedure
a waiver of tuition fees (as a rule)
contact persons at the partner universities

What do you have to do?

inform yourself about our partner universities (e.g. about language requirements, course offerings, calendar) ahead
think about if the partner universities can offer what you are expecting of a study abroad period (e.g. opportunities to improve your language skills, courses which correspond to your spezicalization area, etc.) and set your priorities (up to five are possible).
think about whether you rather want to study abroad for one semester or a whole academic year
apply with the DIO by January 15 (students who are not supposed to take business/economic courses in their program, have to wait until a list of vacant places is published on the DIO homepage)

Who can apply for a study abroad period at the DIO?

all students fully enrolled at the FSU Jena who
have been studying successfully at the FSU for at least one academic year (applies for Bachelor students) and
who can proof they have sufficienct knowledge of the language of instruction

How does the application process look like, how will my documents be evaluated and when will I receive further information?

You have to apply online and hand in all required document with the online application. The process is explained in the sub-website application.

Can I also apply as a non-business/economics/intercultural business communications student?

Yes, after the allocation of places meeting has taken place, we will publish a list of vacant study abroad places on our webseite, so other students of the FSU Jena will have the opportunity to apply. However, our partners have to agree if we plan on sending students abroad outside our subject area, which also means we cannot guarantee that you will be allowed to take courses in other subjects as business/economics/languages.
Application

All students enrolled at the University of Jena whose study program forsee courses in the field of Business Administration/Economics (including Intercultrual Business Communications as a minor subject, Business/Economics as a minor subject and B.A. Business and Languages) can apply for a study abroad period. Bachelor students should be in their 3rd semester during the time they apply. Master students can be in their 1st semester. Special arrangements remain subject to the partner universities. The application period starts with the informational event for all Business/Economics and Intercultural Business Communications students (usually taking place at the end of November/beginning of December) and ends on January 15th. The list of vacant study abroad places and corresponding dates will be published in the news.

How should I apply?

fill out the online application (please click on the link)
write a letter of motivation (in German; international students my write in English; maximum is two A4 pages; refer the letter to your favorite guest university, so your 1st priority, and describe why you want to study there and how the study abroad period matches with your study program at the FSU)
CV listed in tabular form (in German; international students my write in English; maximum is two A4 pages)
Transcript of Records  (bachelor students: Friedolin printoutausdruck;Master students: Bachelor degree (Transcript of Records) and a Friedolin printout of master examinations if available)
language certificate  (language of instruction) giving proof of the required language level  (e.g.: certificates issued by our Language Department; test results such as IELTS, TOEFL,etc. and equivalent certificats; "Abiturzeugnis")
current enrollment certificate

After the online registration, you will receive an automatic reply wih the data you filled in. In case you don't receive such an automatic reply, start the application process again.

Remarks regarding the languge certificate:

We don't accept a placement test results!
Best if you already have the required language level (language of instruction is important) during the time of your application. You have to have it before you start your study abroad period.
Our Language Department

External link

offers language courses in: English, Finnish, French, Italian, Dutch, Norwegian, Polish, Protugese, Russian, Swedish, Spanisch, Czech, etc.

Remarks regarding the documents:

It is not required to upload internhip certificates or letters of recommendation. In case you upload such documents, we won't consider them for the selection process!


How does the selection process look like?

After the deadline (January 15th) we will have a look at all applications and check the documents for completeness. After that we will evaluate all documents on the basis of the following schema:

examinations: 50%
certificate of required language of instruction: 20%
overall impression (letter of motivation & CV): 30%

Will I receive a feedback?

All available places will be allocated to students studying Business Administration/Economics and Intercultural Business Communications. You will receive a feedback if your application was successfull and which place has benn allocated to you or suggestions for other partner universities. In case of a positive feedback, you will also receive an invitation for the allocation of places meeting in which you will give us a feedback if you accept the allocated place (handing in the declaration of acceptance) and will receive more information about the next steps. 

When will the allocation of places meeting take place?

normally at the end of February or beginning of march
FAQ

I don't study business/economics or intercultural business communications. Can I also apply for a semester abroad at the DIO?

Due to the fact that we have been facing severe problems trying to send non-business students to our partner universties, we won't be able to accept such applications anymore.

I'm a master student and studied abroad during my bachelor studies. Do I still have a chance to study abroad during my master studies?

Yes, we have a lot of study abroad places, so we are able to send students during their master studies abroad as well. In case the competition for popular places is high, we will decide in favor of students that haven't had a chance to study abroad beforehand. Yet, we have so many place that we would surely find a "substitute".

I study business administration/economics as a minor. Will students studying this field as a major be favored?

No.

How good shoud I speak the foreign language?

Before you study abroad, you should have sufficient knowledge of the language of instruction (not the local language), so you will be able to follow the courses and take examinations. You proof that you have sufficient knowledge by handing in corresponding language certificates during your application at the DIO.

In case you are lacking certificates during your application, you may hand those in at a later point of time after having talked to us beforehand. It is very important that you fulfill the language requirements determined by the guest university before you start your studies.

Do I have to fulfill certain expectations?

Yes, as you will be a representative of your home institution. It is important that you leave a good impression to secure the continuation and extension of our exchange programs. Your performance and impression will have an effect on the guest university if future FSU students will still be welcome and if the local students might get interested in studying at the FSU. 

I have a study abroad place. How should I get prepared for my study abroad? Which deadlines should I bear in mind?

The central International Office of the FSU has created a good overview which documents have to be handed in during which point of time. You can find this information under: » Homepage FSU » Internationales » Studium im Ausland » Auslandsstudium » Programme » Erasmus » Unterlagen, Fristen und FormalitätenExternal link.

I'm not participating in the ERASMUS program, which documents do I have to hand in at the DIO?

It doesn't matter in which program you participate, the DIO always needs the same documents from all students see documents and deadlinesExternal link.

Do I have to pay tuition fees at the guest university?

No, as all our agreements foresee a waiver of tuition fees. However, you might be asked to pay an administrative fee (like our semester contribution).

Do I really have to achieve 30 ECTS abroad?

You should try to find courses that sum up to 30 ECTS, which corresponds to the study workload of the FSU per semester. Our partner universities also expect from our students that they show interest in their studies.

In case you cannot achieve 30 ECTS (e.g. due to course overlapping, course cancellation, examination failure, low amount ECTS for courses, etc.), you should establish contact with us, so we can find a solution together.

Should all my courses (30 ECTS) be recognized?

No, there is no obligation in having courses recognized.

I would like to work on my bachelor/master thesis abroad. Is that possible?

Actually, the study abroad programs offered by the DIO don't foresee that students work on their master thesis abroad. There are different programs for such intentions (PROMOS). You can find more information on the website of the central International Office under: » Homepage FSU» Internationales » Studium im Ausland » Auslandsstudium » Programme » Stipendienprogramme » PROMOS » Kurzstipendien für die Anfertigung von Abschlussarbeiten im Ausland.External link

Do you also offer internships abroad?

No, our agreements with the listed partner universities only focus on studying abroad. You can find information about international internships on the website of the central International Office of the FSU Jena under: » Homepage FSU» Internationales » Studium im Ausland » Auslandspraktikum de.
Partner universities
study places
Our international study places are renegotiated annually with the partner universities - in other words, there can be changes from year to year.
Basically, you can apply for all partner universities listed here. The suffix 'IWK' simply indicates that these are partner universities in the field of intercultural business communication, also WiWi-students can apply for the places and vice versa.
Especially to keep:
Detailed information (for example, experience reports) and specific features (such as language requirements) for the individual partner universities can be found under the respective link of the individual places! Since the information stored in the profiles can not be updated daily, you are encouraged to inform yourself. Use the links and inform yourself directly on the websites of the partner universities.
Note the following notes for the table:     
* ... Master courses can not be attended, but Bachelor courses from the 4th year, which roughly correspond to the level of our first master year.
Belgien

Ort:

Universität: Katholieke Universiteit Leuven

Vertrag bis: 2021

Plätze: 2

Programm: Erasmus

Bachelor: Ja

Master: Ja

PhD: Nein

Englischsprachiges Lehrprogramm: Ja
Dänemark

Ort:

Odense (IWK)

Universität: University of Southern Denmark, Odense

Vertrag bis: 2021

Plätze: 2

Programm: Erasmus

Bachelor: Ja

Master: Ja

PhD: Nein

Englischsprachiges Lehrprogramm: Ja
Estland

Ort:

Universität: Tallinna Tehnikaülikool

Vertrag bis: 2021

Plätze: 4

Programm: Erasmus

Bachelor: Ja

Master: Ja

PhD: Nein

Englischsprachiges Lehrprogramm: Ja
Finnland

Ort:

Universität: Åbo Akademi

Vertrag bis: 2021

Plätze: 6

Programm: Erasmus

Bachelor: Ja

Master: Ja

PhD: Ja

Englischsprachiges Lehrprogramm: Ja
Frankreich

Ort:

Universität: Université de Cergy-Pontoise

Vertrag bis: 2021

Plätze: 2

Programm: Erasmus

Bachelor: Ja

Master: Ja

PhD: Nein

Englischsprachiges Lehrprogramm: Nein

Ort:

Universität: Université de Savoie

Vertrag bis: 2021

Plätze: 4

Programm: Erasmus

Bachelor: Ja

Master: Ja

PhD: Nein

Englischsprachiges Lehrprogramm: Nein (nur einige Kurse auf Englisch)

Ort:

Universität: University of Clermont Auvergne

Vertrag bis: 2021

Plätze: 4

Programm: Erasmus

Bachelor: Ja

Master: Nein

PhD: Nein

Englischsprachiges Lehrprogramm: Nein (nur einige Kurse auf Englisch

Ort:

Universität: Université Jean Moulin Lyon 3

Vertrag bis: 2021

Plätze: 4

Programm: Erasmus

Bachelor: Ja

Master: Ja

PhD: Nein

Englischsprachiges Lehrprogramm: Ja

Ort:

Universität: Université Montpellier_IAE und Université Montpellier_IUT

Vertrag bis: 2021

Plätze: 2 und 4

Programm: Erasmus

Bachelor: Ja

Master: Ja

PhD: Ja

Englischsprachiges Lehrprogramm: Ja (bei der IUT sehr begrenzt)

Ort:

Universität: École Superieure de Commerce de Montpellier

Vertrag bis: 2021

Plätze: 2

Programm: Erasmus

Bachelor: Ja

Master: Nein

PhD: Nein

Englischsprachiges Lehrprogramm: Ja

Ort:

Universität: Université de Poitiers

Vertrag bis: 2021

Plätze: 4

Programm: Erasmus

Bachelor: Ja

Master: Ja

PhD: Ja

Englischsprachiges Lehrprogramm: Zum Teil

Ort:

Universität: Université Rennes 2 - Haute Bretagne

Vertrag bis: 2021

Plätze: 4

Programm: Erasmus

Bachelor: Ja

Master: Ja

PhD: Nein

Englischsprachiges Lehrprogramm: Nein

 
Griechenland

Ort:

Universität: Athens University of Economics and Business

Vertrag bis: 2021

Plätze: 2

Programm: Erasmus

Bachelor: Ja

Master: Nein

PhD: Nein

Englischsprachiges Lehrprogramm: Ja

Ort:

(IWK)

Universität: Technological Educational Institution of Epirus

Vertrag bis: 2021

Plätze: 1

Programm: Erasmus

Bachelor: Ja

Master: Ja

PhD: Ja

Englischsprachiges Lehrprogramm: Ja
Großbritannien

Ort:

(IWK)

Universität: University of Hull

Vertrag bis: 2021

Plätze: 6

Programm: Erasmus

Bachelor: Ja

Master: Nein

PhD: Nein

Englischsprachiges Lehrprogramm: Ja

Ort:

Universität: Sheffield Hallam University

Vertrag bis: 2021

Plätze: 3

Programm: Erasmus

Bachelor: Ja

Master: Ja

PhD: Nein

Englischsprachiges Lehrprogramm: Ja
Irland

Ort:

Universität: University College Cork

Vertrag bis: 2021

Plätze: 4

Programm: Erasmus

Bachelor: Ja

Master: Nein

PhD: Nein

Englischsprachiges Lehrprogramm: Ja

Ort:

Universität: University of Limerick

Vertrag bis: 2021

Plätze: 1 , 2018/19: 0

Programm: Erasmus

Bachelor: Nein

Master: Ja

PhD: Nein

Englischsprachiges Lehrprogramm: Ja
Italien

Ort:

Universität: Università degli Studi di Bologna

Vertrag bis: 2021

Plätze: 2

Programm: Erasmus

Bachelor: Ja

Master: Ja

PhD: Nein

Englischsprachiges Lehrprogramm: Ja

Ort:

Universität: Università degli Studi di Brescia

Vertrag bis: 2021

Plätze: 2

Programm: Erasmus

Bachelor: Ja

Master: Ja

PhD: Ja

Englischsprachiges Lehrprogramm: Nein (einige Kurse auf Englisch)

Ort:

(IWK)

Universität: Università degli Studi di Modena e Reggio Emilia

Vertrag bis: 2021

Plätze: 4

Programm: Erasmus

Bachelor: Ja

Master: Ja

PhD: Nein

Englischsprachiges Lehrprogramm: Zum Teil (einige Kurse auf Englisch)

Ort:

Universität: Università degli studi di Padova

Vertrag bis: 2021

Plätze: 2

Programm: Erasmus

Bachelor: Ja

Master: Ja

PhD: Ja

Englischsprachiges Lehrprogramm: Nein

Ort:

Universität: Universitá Roma III

Vertrag bis: 2021

Plätze: 4

Programm: Erasmus

Bachelor: Ja

Master: Nein

PhD: Nein

Englischsprachiges Lehrprogramm: Nein

Ort:

Universität: Sapienza Universita´di Roma

Vertrag bis: 2021

Plätze: 2

Programm: Erasmus

Bachelor: Nein

Master: Ja

PhD: Ja

Englischsprachiges Lehrprogramm: ja (Achtung: Austausch nur im Bereich VWL)

Ort:

Universität: Universita degli Studi di Siena

Vertrag bis: 2021

Plätze: 2

Programm: Erasmus

Bachelor: Ja

Master: Nein

PhD: Nein

Englischsprachiges Lehrprogramm: Nein

Ort:

Universität: Universitá degli Studi di Trento

Vertrag bis: 2021

Plätze: 10

Programm: Erasmus

Bachelor: Nein

Master: Ja

PhD: Nein

Englischsprachiges Lehrprogramm: Ja

Ort:

Universität: Universitá degli Studi di Torino

Vertrag bis: 2021

Plätze: 6

Programm: Erasmus

Bachelor: Ja

Master: Nein

PhD: Nein

Englischsprachiges Lehrprogramm: Ja

Ort:

Universität: Università degli Studi di Udine

Vertrag bis: 2020

Plätze: 2

Programm: Erasmus

Bachelor: Ja

Master: Nein

PhD: Nein

Englischsprachiges Lehrprogramm: Nein

Ort:

Universität: Università degli Studi di Urbino

Vertrag bis: 2021

Plätze: 6

Programm: Erasmus

Bachelor: Ja

Master: Ja

PhD: Nein

Englischsprachiges Lehrprogramm: Nein

Ort:

Universität: Università degli studi dell' Insubria

Vertrag bis: 2021

Plätze: 10

Programm: Erasmus

Bachelor: Ja

Master: Ja

PhD: Nein

Englischsprachiges Lehrprogramm: nur im Master
Lettland

Ort:

Universität: Riga International School of Economics and Business Administration

Vertrag bis: 2021

Plätze: 5

Programm: Erasmus

Bachelor: Ja

Master: Ja

PhD: Ja

Englischsprachiges Lehrprogramm: Ja
Mazedonien

Ort:

Universität: University American College Skopje

Vertrag bis: 2021

Plätze: 2

Programm: Erasmus

Bachelor: Ja

Master: Ja

PhD: Nein

Englischsprachiges Lehrprogramm: Ja

Ort:

Universität: Goce Delcev University

Vertrag bis: 2019

Plätze: 4

Programm: Erasmus

Bachelor: Ja

Master: Ja

PhD: Nein

Englischsprachiges Lehrprogramm: ja (einige Kurse auf Englisch)
Niederlande

Ort:

Universität: Radboud Universiteit Nijmegen

Vertrag bis: 2021

Plätze: 1

Programm: Erasmus

Bachelor: Ja

Master: Ja

PhD: Ja

Englischsprachiges Lehrprogramm: Ja
Norwegen

Ort:

Universität: Universitetet i Agder

Vertrag bis: 2021

Plätze: 4

Programm: Erasmus

Bachelor: Ja

Master: Ja

PhD: Nein

Englischsprachiges Lehrprogramm: Ja
Polen

Ort:

Universität: WSB University in Poznan

Vertrag bis: 2021

Plätze: 4

Programm: Erasmus

Bachelor: Ja

Master: Ja

PhD: Nein

Englischsprachiges Lehrprogramm: nur im Sommersemester (für BWLer geeignet)

Ort:

Universität: Uniwersytet IM. Adama Mickiewicza

Vertrag bis: 2021

Plätze: 2

Programm: Erasmus

Bachelor: Ja

Master: Ja

PhD: Nein

Englischsprachiges Lehrprogramm: Zum Teil

Ort:

Universität: Nicolaus Copernicus University

Vertrag bis: 2021

Plätze: 2

Programm: Erasmus

Bachelor: Ja

Master: Nein

PhD: Nein

Englischsprachiges Lehrprogramm: Zum Teil

Ort:

Universität: Ryszard Lazarski University of Commerce and Law

Vertrag bis: 2021

Plätze: 4

Programm: Erasmus

Bachelor: Ja

Master: Ja

PhD: Nein

Englischsprachiges Lehrprogramm: Zum Teil
Portugal

Ort:

Universität: Universidade de Coimbra

Vertrag bis: 2021

Plätze: 4

Programm: Erasmus

Bachelor:  Ja

Master: Ja

PhD: Nein

Englischsprachiges Lehrprogramm: Zum Teil

 
Russland

Ort:

St. Petersburg

Universität: St. Petersburg State University of Economics and Finance

Vertrag bis: unbegrenzt

Plätze: 4

Programm: Bilateral

Bachelor: Ja

Master: Ja

PhD: Nein

Englischsprachiges Lehrprogramm: Nein
Schweden

Ort:

Universität: Högskolan Dalarna

Vertrag bis: 2021

Plätze: 10

Programm: Erasmus

Bachelor: Ja

Master: Ja

PhD: Nein

Englischsprachiges Lehrprogramm: Ja
Serbien

Ort:

Universität: University of Belgrade

Vertrag bis: unbegrenzt

Plätze: 4

Programm: Bilateral

Bachelor: Ja

Master: Ja

PhD: Nein

Englischsprachiges Lehrprogramm: Nein
Slowakei

Ort:

Bratislava (Ekonomická Univerzita) de

Universität: Ekonomická Univerzita v Bratislave

Vertrag bis: 2021

Plätze: 6

Programm: Erasmus

Bachelor: Ja

Master: Ja

PhD: Ja

Englischsprachiges Lehrprogramm: Ja, auch Vorlesungen auf Deutsch und Französisch

Ort:

Bratislava (Univerzita Komenskeho) de

Universität: Univerzita Komenskeho v Bratislave

Vertrag bis: 2021

Plätze: 4

Programm: Erasmus

Bachelor: Nein

Master: Ja

PhD: Ja

Englischsprachiges Lehrprogramm: Ja, auch Vorlesungen auf Deutsch und Französisch
Spanien

Ort:

Universität: Universidad Loyola Andalucia

Vertrag bis: 2021

Plätze: 4

Programm: Erasmus

Bachelor: Ja

Master: Ja

PhD: Nein

Englischsprachiges Lehrprogramm: Zum Teil

 

Ort:

Universität: Universidad Rey Juan Carlos

Vertrag bis: 2021

Plätze: 6

Programm: Erasmus

Bachelor: Ja

Master: Nein

PhD: Nein

Englischsprachiges Lehrprogramm: Zum Teil

Ort:

Universität: Universidad de Oviedo

Vertrag bis: 2020

Plätze: 4

Programm: Erasmus

Bachelor: Ja

Master: Nein

PhD: Nein

Englischsprachiges Lehrprogramm: Ja

Ort:

Universität: Universidad de Salamanca

Vertrag bis: 2021

Plätze: 4

Programm: Erasmus

Bachelor: Ja

Master: Nein

PhD: Nein

Englischsprachiges Lehrprogramm: Nein

Ort:

Universität: Universitat de Vic

Vertrag bis: 2021

Plätze: 8

Programm: Erasmus

Bachelor: Ja

Master: Ja

PhD: Nein

Englischsprachiges Lehrprogramm: Zum Teil

Ort:

Universität: Universidad de Zaragoza

Vertrag bis: 2021

Plätze: 6

Programm: Erasmus

Bachelor: Ja

Master: Ja

PhD: Nein

Englischsprachiges Lehrprogramm:
Südafrika

Ort: 

Universität: Stellenbosch University

Vertrag bis: 5/2020

Plätze: 2

Programm: Bilateral

Bachelor: Ja

Master: Ja

PhD: Ja

Englischsprachiges Lehrprogramm: Ja
Tschechien

Ort:

Universität: Univerzita Pardubice

Vertrag bis: 2021

Plätze: 3

Programm: Erasmus

Bachelor: Ja

Master: Ja

PhD: Ja

Englischsprachiges Lehrprogramm: Ja
Österreich

Ort:

Universität: Karl-Franzens-Universität Graz

Vertrag bis: 2021

Plätze: 4

Programm: Erasmus

Bachelor: Ja

Master: Ja

PhD: Nein

Englischsprachiges Lehrprogramm: Ja
USA

Ort:

Universität: Bloomsburg University of Pennsylvania

Vertrag bis:

Plätze: 2019/20: 2

Programm: Bilateral

Bachelor: Ja

Master: Ja

PhD: Nein

Englischsprachiges Lehrprogramm: Ja

Ort:

Universität: Mansfield University of Pennsylvania

Vertrag bis: 2020

Plätze: 2019/20: 2

Programm: Bilateral

Bachelor: Ja

Master: Ja

PhD: Nein

Englischsprachiges Lehrprogramm: Ja