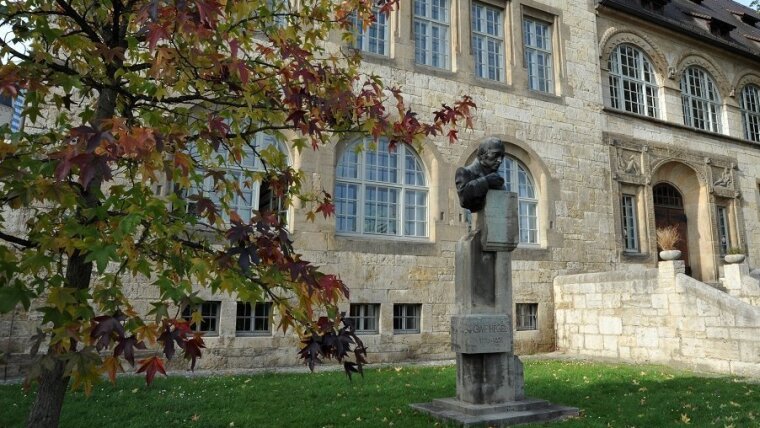 Courses

Most of the courses in our bachelor and master programs are open for exchange students. However, seminars are an exception as they are usually not open for your participation. You can find a list of available courses which also includes information if these courses take place in the winter or summer semester, if they are taught in German or in English and links to the corresponding module description here in this overview [pdf, 972 kb] de.

You will set up your course schedule on your own. To do so, please select your courses from the Course Catalogue, according to the field of study you chose. You do not need a login or password to do so.
The language of instruction of most study programmes is German. Only some are taught in English.
Primarily, you should select courses within your field of study. Upon consultation with your lecturers, you may be allowed to select topic-related courses from other fields of study, too.
Select courses from the Bachelor's level if you are enrolled in a Bachelor's degree programme at home and courses from the Master's level if are enrolled in a Master's degree programme. After consulting your lecturers, you may also attend courses with other difficulty levels. Please be aware that those are often more difficult with a higher workload and more demanding examinations.

Credits

You are only awarded with ECTS credits if you have passed the examinations. The average student workload per year is ca. 1800 hours, for which 60 ECTS credits are granted - or 30 ECTS credits per semester. Thus, one ECTS credit corresponds to an average student workload of about 30 hours. The number of ECTS credits awarded for each course is calculated from the average workload of a student per course per semester:

2 SWS = 30 contact hours = 30 work hours = 1 ECTS credit

Course registration – Friedolin

Most German lectures have one final exam at the end of the lecture period worth 100% of the grade. Usually, there will be a resit at the beginning of the next term.

Any kinds of coursework like

assignments,
term papers,
essays or
presentations

are rare in lectures, especially at undergraduate level. Because of this, it is essential that you create your own study schedule and keep up with the work as the semester goes on. Otherwise your workload in the weeks before the exams will just be too large.

General Information:

After enrolment, you can register for courses via Friedolin our course catalogue.
You register for all courses and exams through Friedolin and the button "Apply for modules"/"Apply for exams".

Important documents for ERASMUS+

 

Confirmation of Arrival/Confirmation of Departure/Confirmation of Stay: you will receive these forms from your home university. The International Office of the Friedrich Schiller University Jena will sign them. Please note that you have to be enrolled as a student at the Friedrich Schiller University Jena during the whole period in which you are entitled to the scholarship. Please plan your arrival to and departure from Jena accordingly. When planning, you should also consider the date of examinations.
Learning Agreement: Please send us your complete Learning Agreement Before the Mobility [docx, 87 kb] de

 [docx, 87 kb]

 de

before your arrival in Jena. After your arrival, please update your study plan through the Learning Agreement During the Mobility [docx, 87 kb] de

 [docx, 87 kb]

 de

form and submit the it to the International Office. Students participating in the ERASMUS+ programme should acquire 30 ECTS per semester.